Day Dreamer
- Wood Wave Sculpture -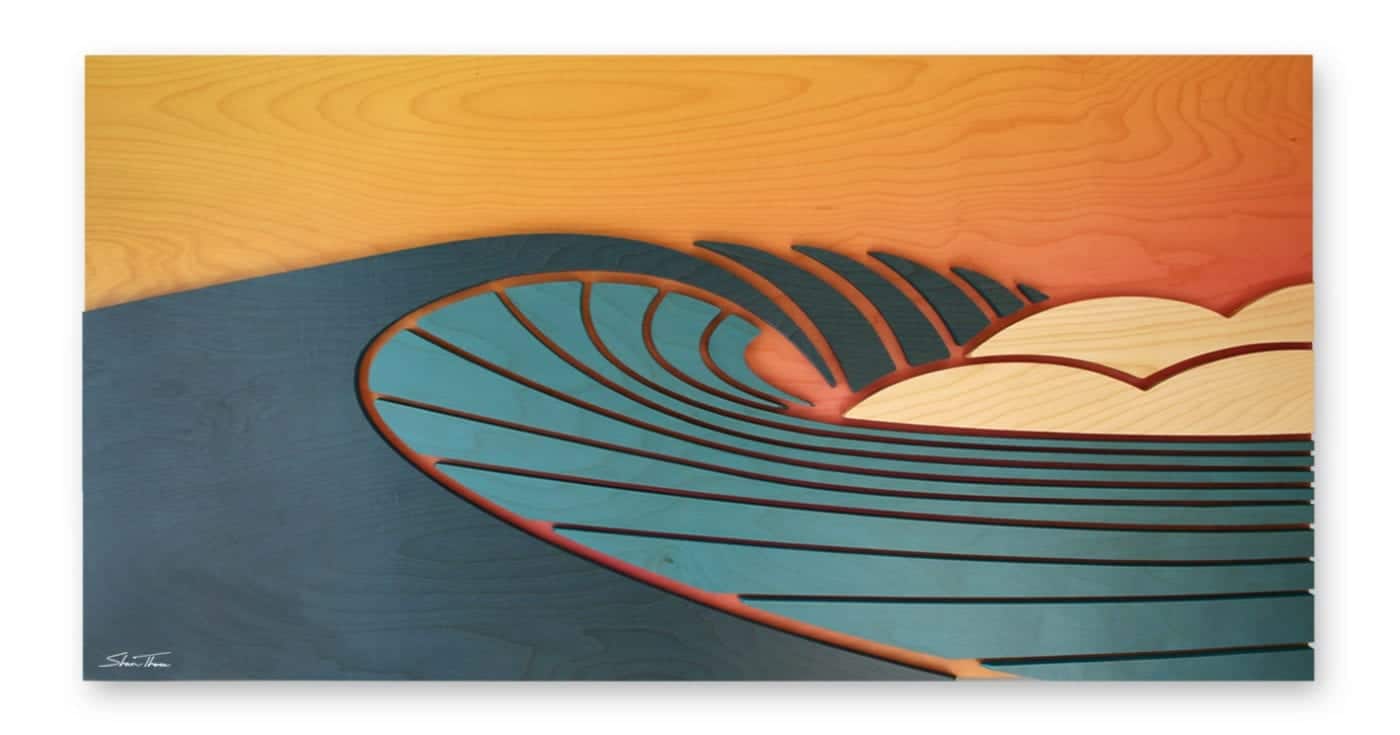 Day Dreamer
- Surf & Ocean Wood Sculpture -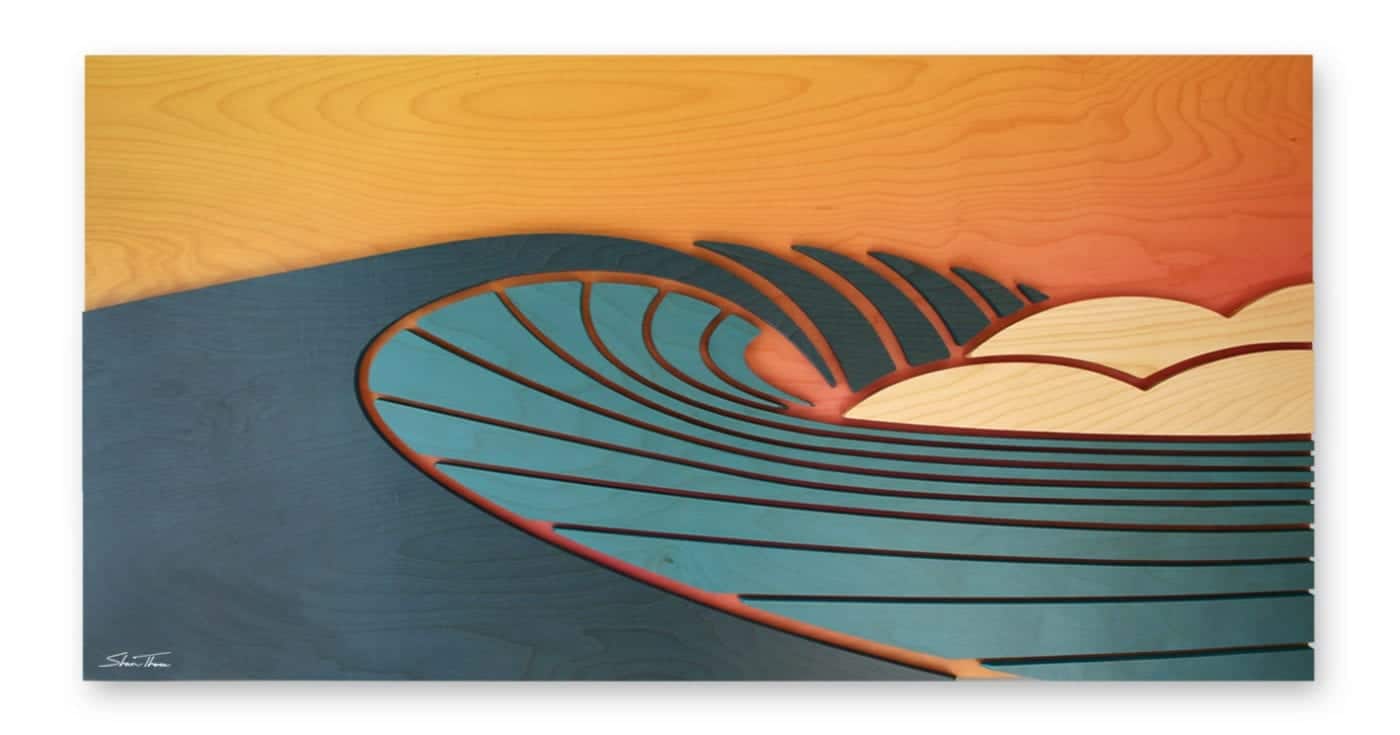 What do you day dream about? Where does your mind dance while you're handling chores or working the day away?
We beg these questions with the wood wave sculpture Day Dreamer. Many of us take our subconscious on a trip to the beach. It's calming, escapist, and ethereal to picture the ins and outs of the tide. We swirl our toes in the warm sand, perched beneath our umbrellas, without a care, lavishing in the comfort and lithe distraction of each grain. This scene is the inspiration behind Day Dreamer's design, colors and overall impact. Each piece is meant to embody a scene that not only enhances a rooms aesthetic but can transport viewers into a mental state. 

The essence of a dream is relaxation, utter calm, lack of bother, and a strong sense of equilibrium.
We are centered, and we feel refreshed. In our own subconscious, we can cater to basic needs or choose instead to ignore them and indulge in feelings of luxury and extravagance. When you select a wood wave sculpture that is without compromise of quality or aesthetic, you are choosing a true indulgent piece of art.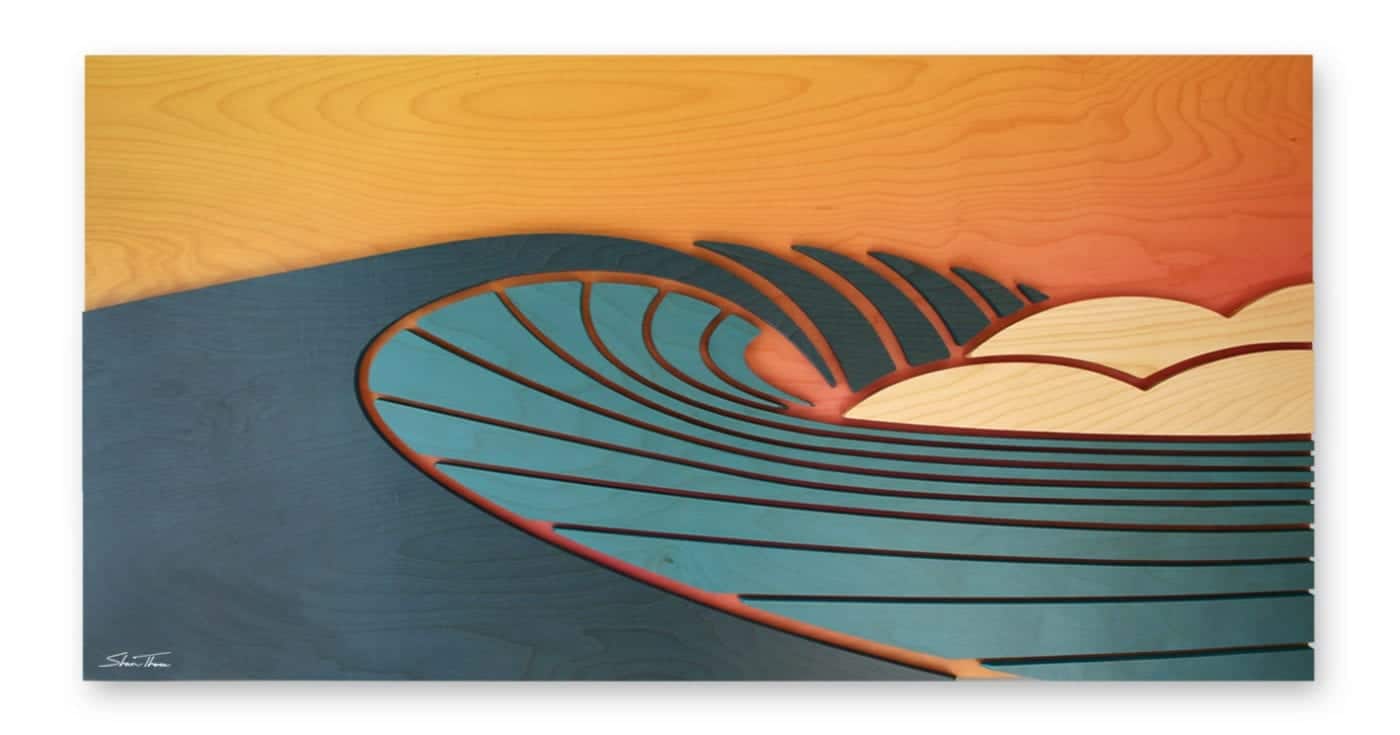 Some of us have another kind of daydream, too.
Some of us want to break free of the chains of normalcy and live on the edge. We want to climb and play, trek and surf. We want to use our bodies how they were meant to be used – active and energized. We want to use our minds to overcome challenges and outplay mother nature. We want to leave the spreadsheets where they're stored, hop on a plane to anywhere, and try something 100% new. For these dreamers, the beach isn't about sitting back in idle glory, basking in the mid-day rays. Hats off to the relaxers, but you're ready to conquer something big and scary and incredible. 
This piece is for the day dreamers – Whether you're getting lost in the broad, naturally stained skyline or diving into the crashing blue waves head first, Day Dreamer is ready to become your escape.
Day Dreamer
- Wood Wave Sculpture -
What Materials are USED?
– 3/4″ White Birch Plywood (back mount)
– 1/2″ White Birch Plywood (carved wave)
– Wire hanging hardware attached to piece
The Finer Details
– Transparent color dye used
– Vibrant wood grain shows throughout the whole piece
– Blue & Aqua dyed wood waves
– Signed & dated
FINISHING TOUCHES
– Satin Finish Applied
– Gloss (additional cost)
TO FRAME OR NOT TO FRAME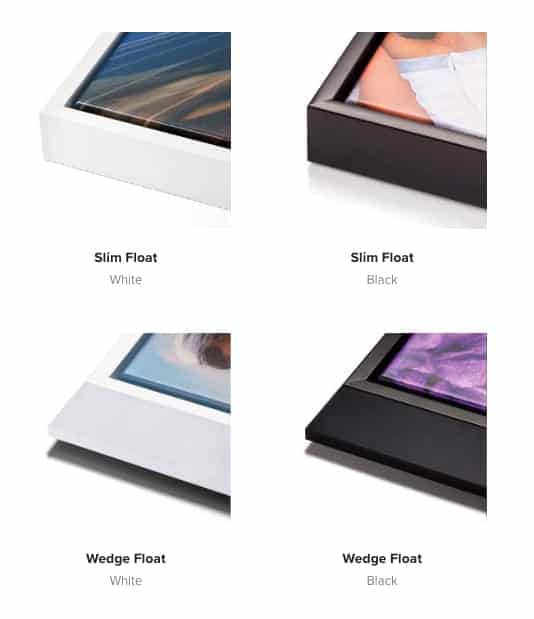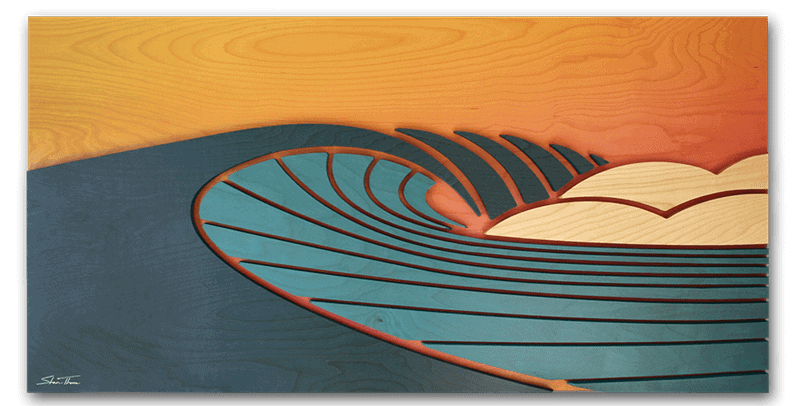 48″ x 24″ | $1,495
65″ x 32″ | $1,995
80″ x 27″ | $2,695
Call (949) 274-9023
Custom Size Inquiry
Printed on 3/4″ White Birch Plywood.
26″X12″ | $185
36″X18″ | $365
48″X24″ | $674
72″X38″ | $995
VISIT THE SHOWROOM

DIRECTIONS
Wood Wave Sculptures
Ocean Gallery