For those surf enthusiasts who balance city life and sea life.
This San Diego surf art sculpture is the perfect juxtaposition of chasing the dream and living it.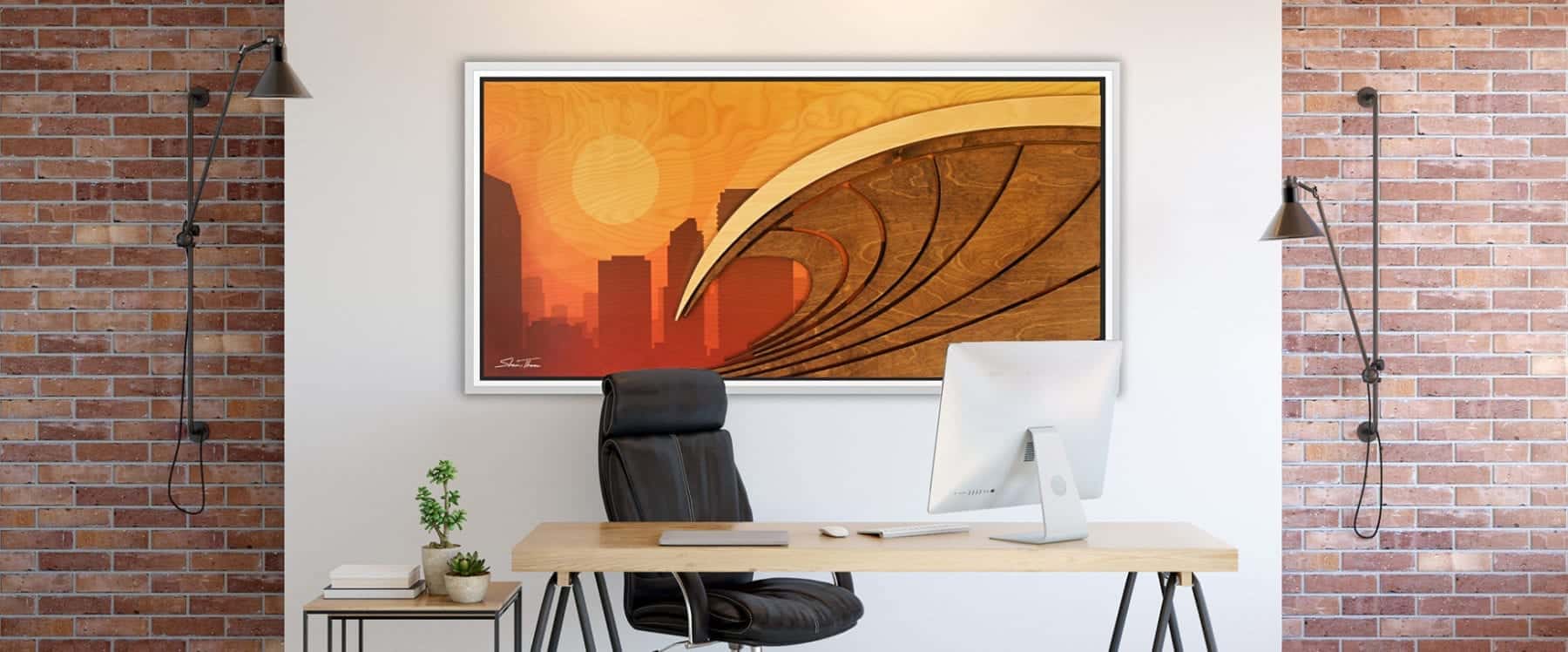 The urbanity of the San Diego surf art city silhouette will add elegance to any room while the earthy tubular wood wave carvings keep everything humble.
The haze around the sun and the arid nature of the San Diego background buildings gives this piece a hot and summery aura even before we realize we're at the beach. This side-by-side of heat and ease is a perfect expression of the companionship between the cityscape and the seaside. If you're someone who feels torn between two places, "Shorebreak" will feel like coming home.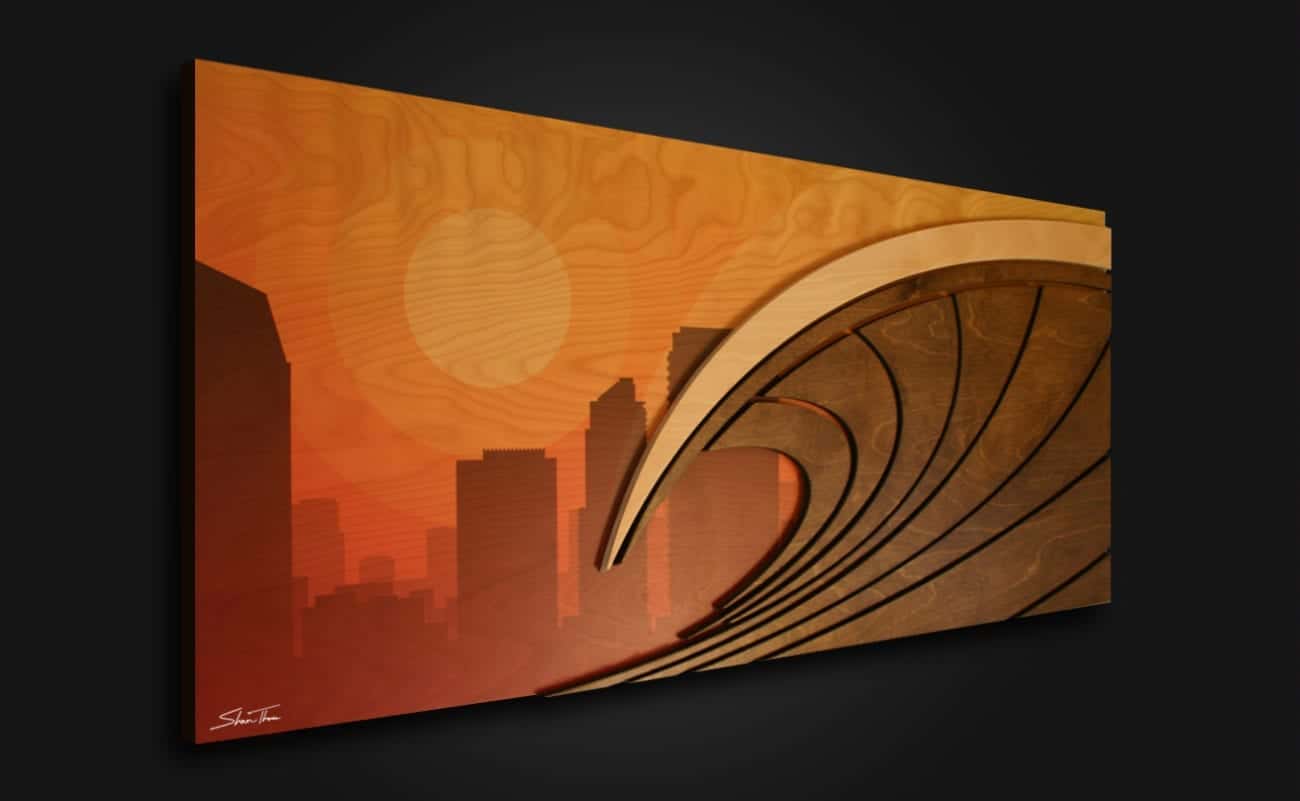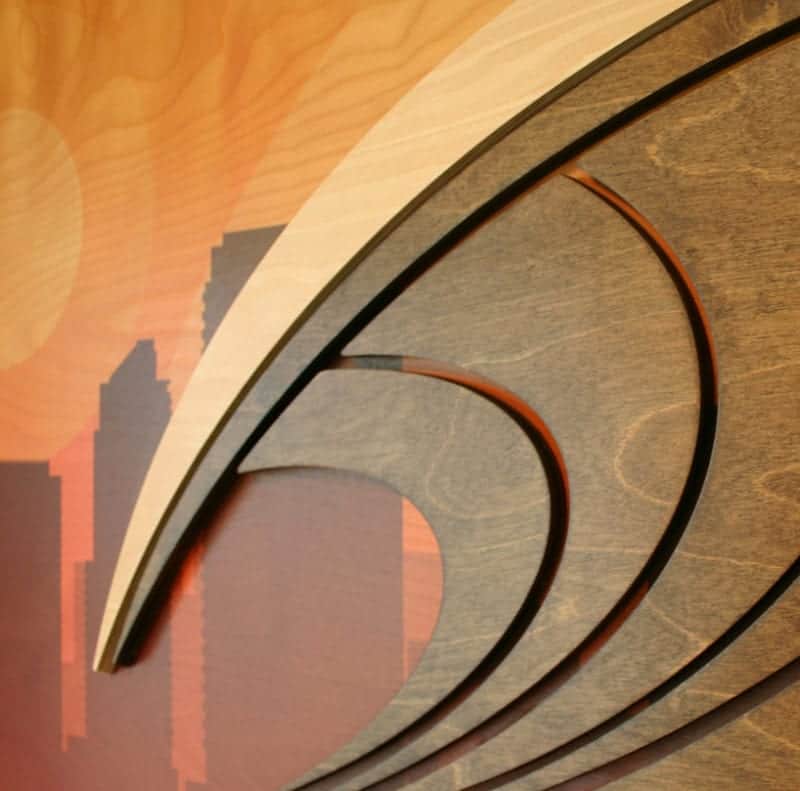 Notice the way the woodgrain in this particular Wood wave sculpture ripples like water…
that binary feeling of wet and dry, busy and calm, warm and cool… is representative of the way we live our lives. There are things we have to do and there are things we want to do. What would you do if you didn't have any obligations? If the answer is "escape the city and head to the beach," this piece is the one.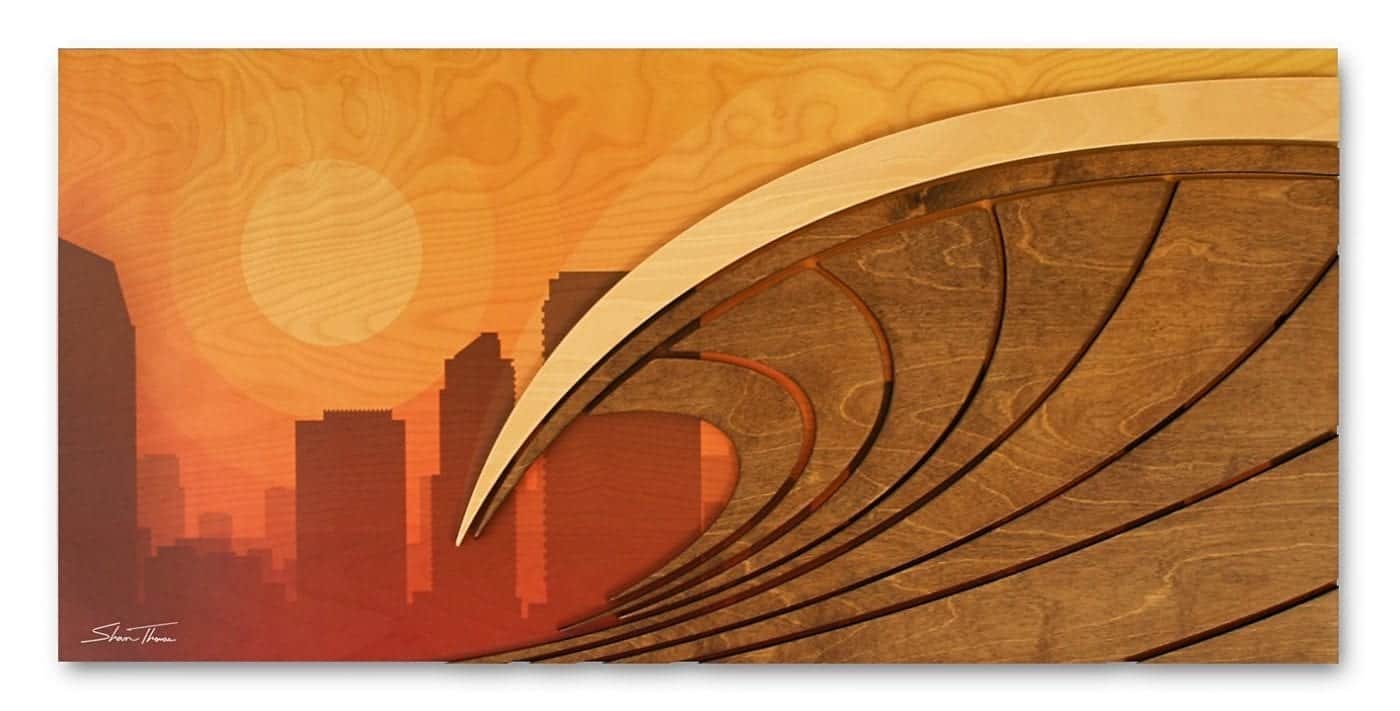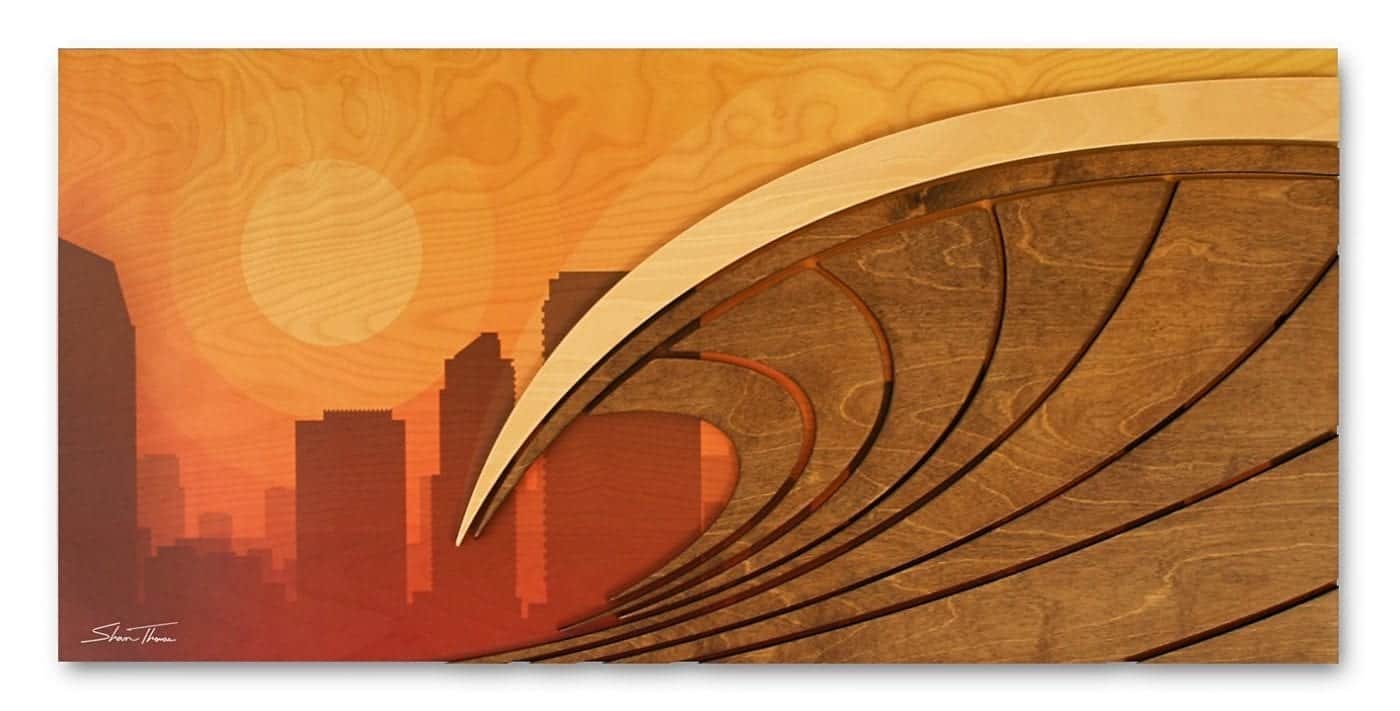 Wood art brings an earthen quality to even the most modular motifs to keep everything grounded.
The piece is refined enough to show-stop from the mantel and cool enough for your music studio or rec space. The warm tones in this piece can either supplement the deep browns, off-whites, and deep reds that envelop your home or set the fulcrum for a more cool-tone palette. The way the sunset meets the waves in a moment where opposites attract, the shore meets the bustle of the city and everything is level.
Wooden creations are a think-piece and a conversation starter with a 3D nature that reaches out to grab the attention of your guests. This San Diego surf art piece "Shorebreak" is no exception with a multi-layered intrigue that will bring energy and balance to your home.
``Shorebreak (Cityscape)`` | SAN DIEGO SURF ART SCULPTURE BY WOOD ARTIST SHAUN THOMAS
What Materials are Used?
– 3/4″ White Birch Plywood (back mount)
– 1/2″ White Birch Plywood (cuts)
– Wire hanging hardware attached to piece
The FINER DETAILS
– Transparent color dye used
– Vivid Sunset Colors used with a silhouette cityscape backdrop
– Vibrant wood grain shows throughout the whole piece
– Dark walnut stained wave cuts
– Signed & dated
FINISHING TOUCHES
– Satin Finish Applied
– Gloss (additional cost)
To Frame or Not To Frame?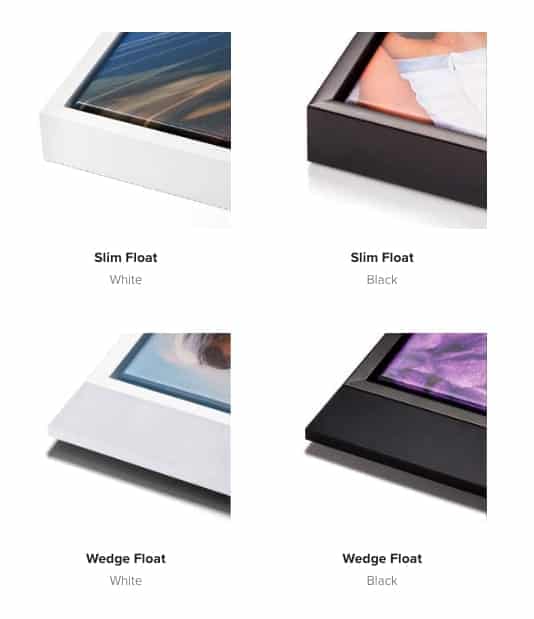 ``Shorebreak (Cityscape)``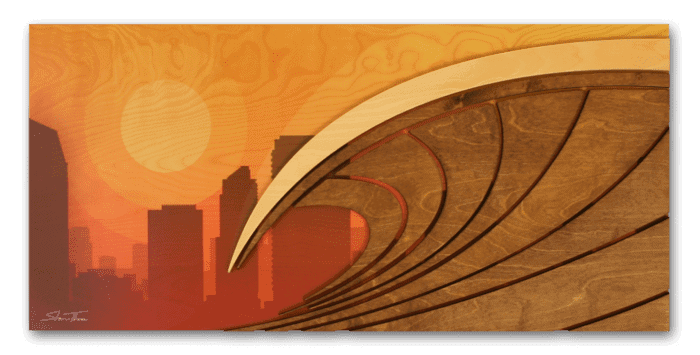 45″ x 22″ | $1,295
60″ x 28″ | $1,995


80″ x 38″ | $2,695



Call (949) 274-9023
Custom Size Inquiry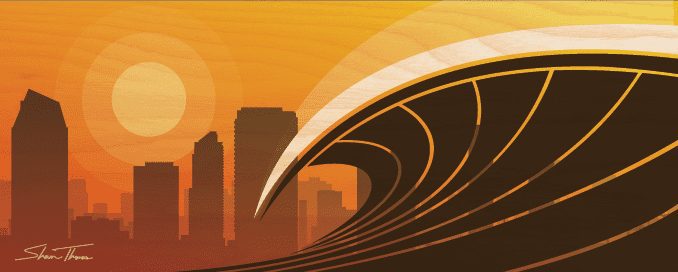 Printed on 3/4″ White Birch Plywood.
25″x10″ | $175
35″x15″ | $345
50″x22″ | $645
70″x30″ | $995
Call (949) 274-9023
Custom Size Inquiry
San Diego Surf Art Gallery
- Artwork by Wood Artist Shaun Thomas -
Our Unique Artwork Collection
- Select a category below -