``The Search (Longboard)``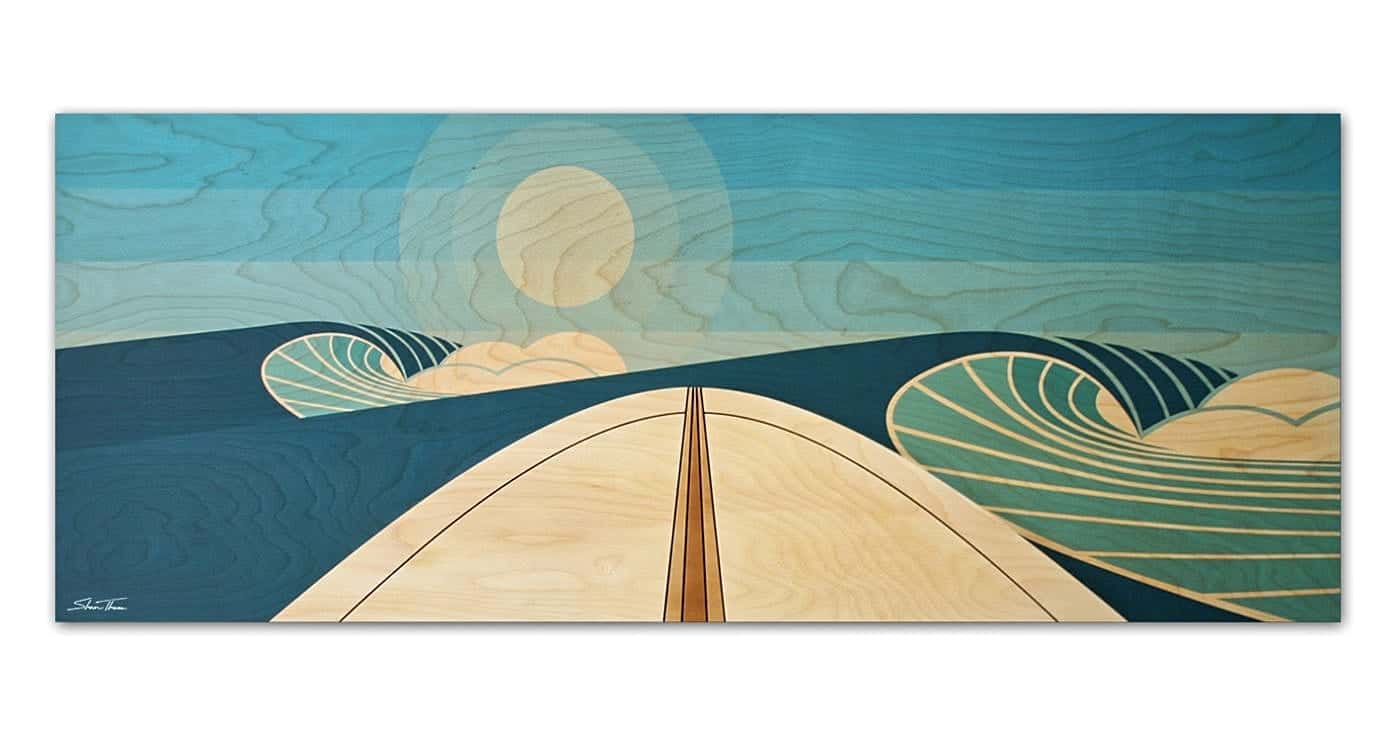 The Search
- Wooden Surf Art -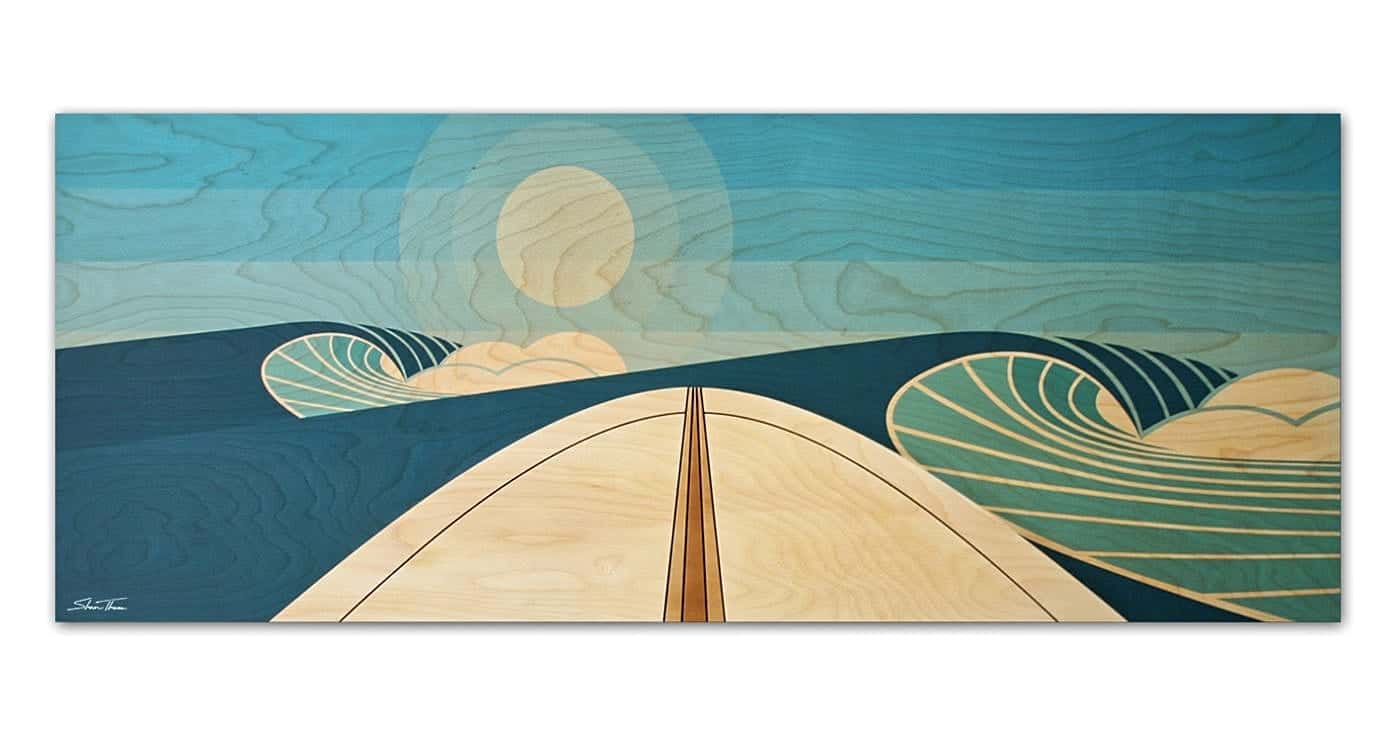 Have you ever visited Hawaii? If you have – you've experienced Oluolu, or, bliss.
Hawaii's white sand beaches and turquoise waters are the perfect getaway whether you're an active watersports connoisseur or a seashell gathering beachcomber with no desire to exert much energy at all. In equal measures relaxing and rambunctious, the infinite coast of Hawaii is constantly dotted with people experiencing their versions of Oluolu. The Hawaiian natives and transplants aren't exempt from the bliss of the islands either – in fact, they're the ones who know it best. The islands boast a diverse population of land lovers and – much like the depiction in this Hawaiian art piece – those who can't get enough of sea and sky.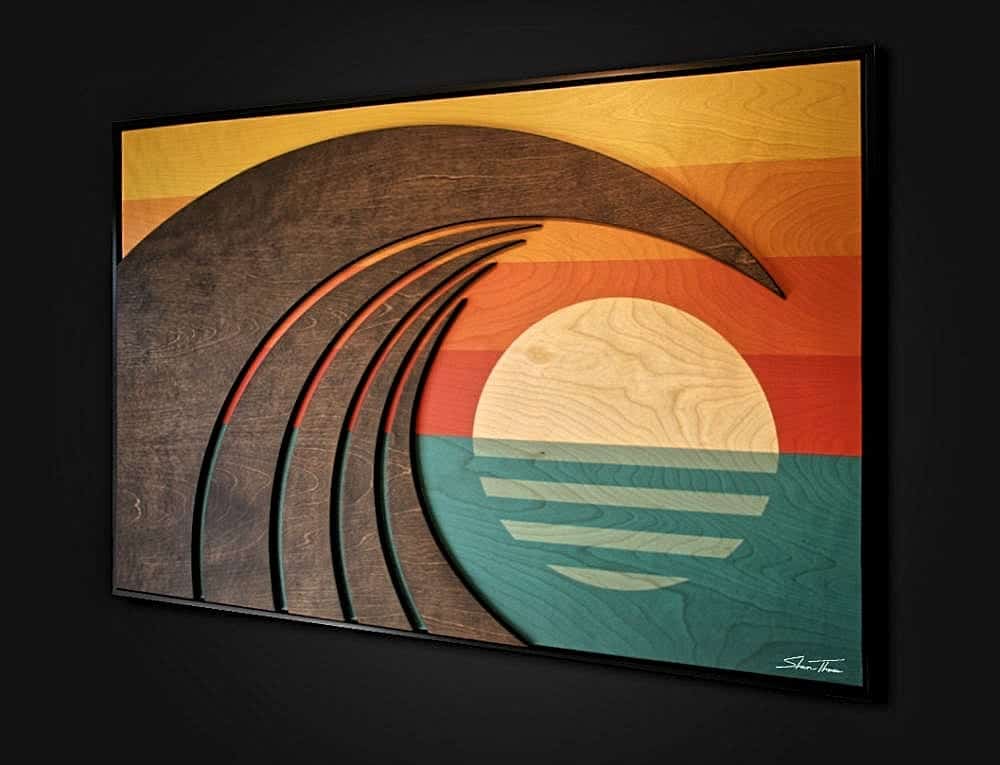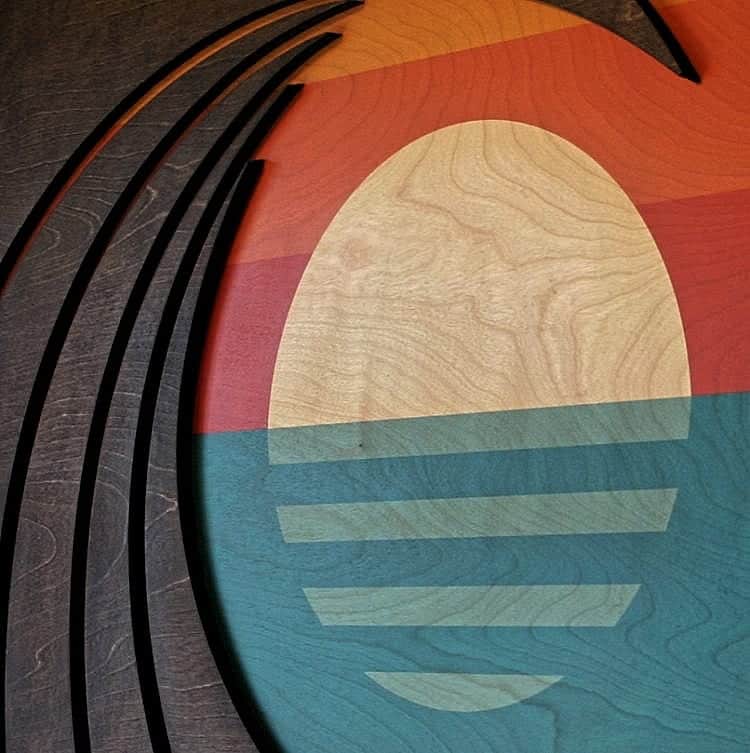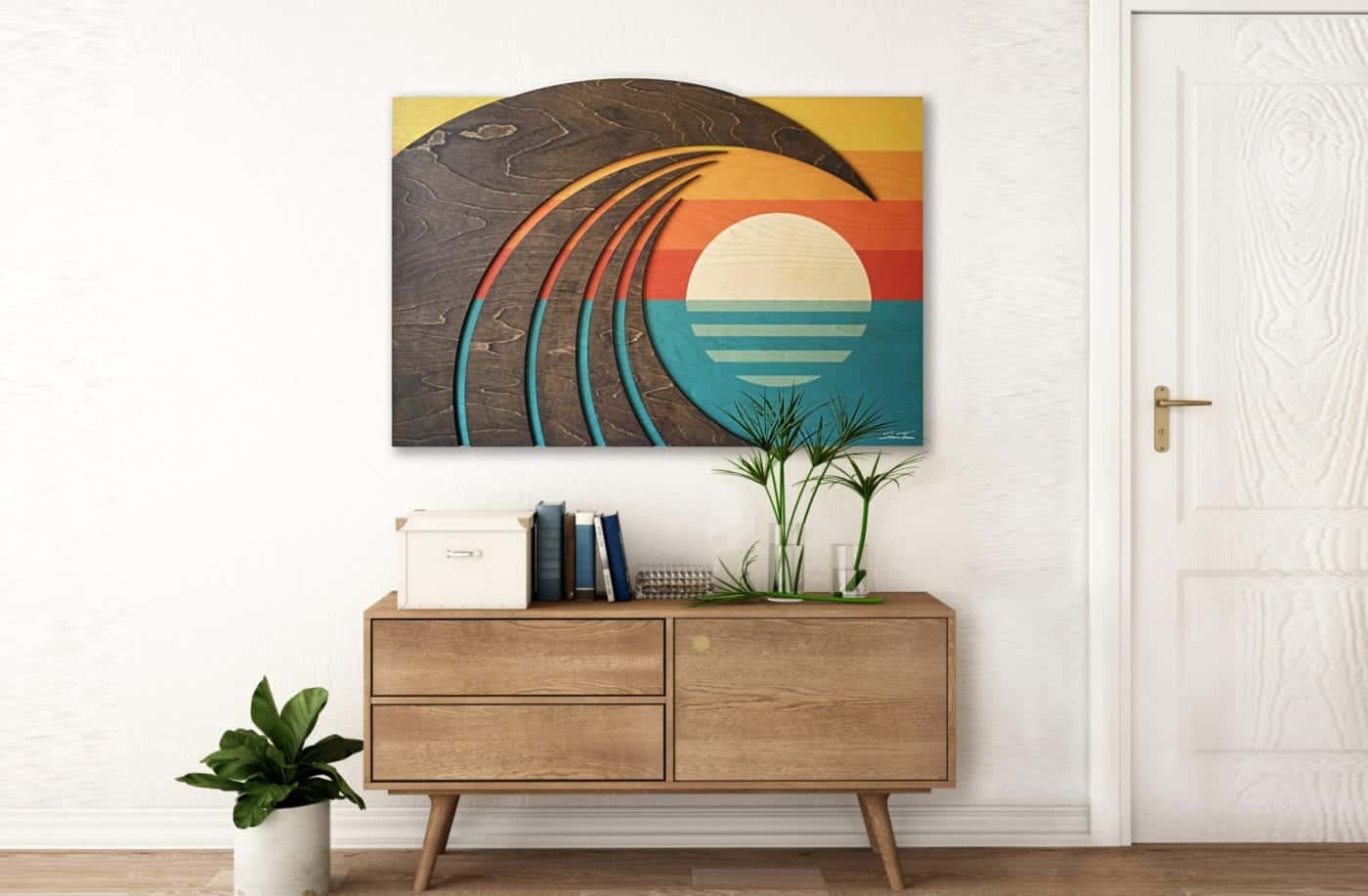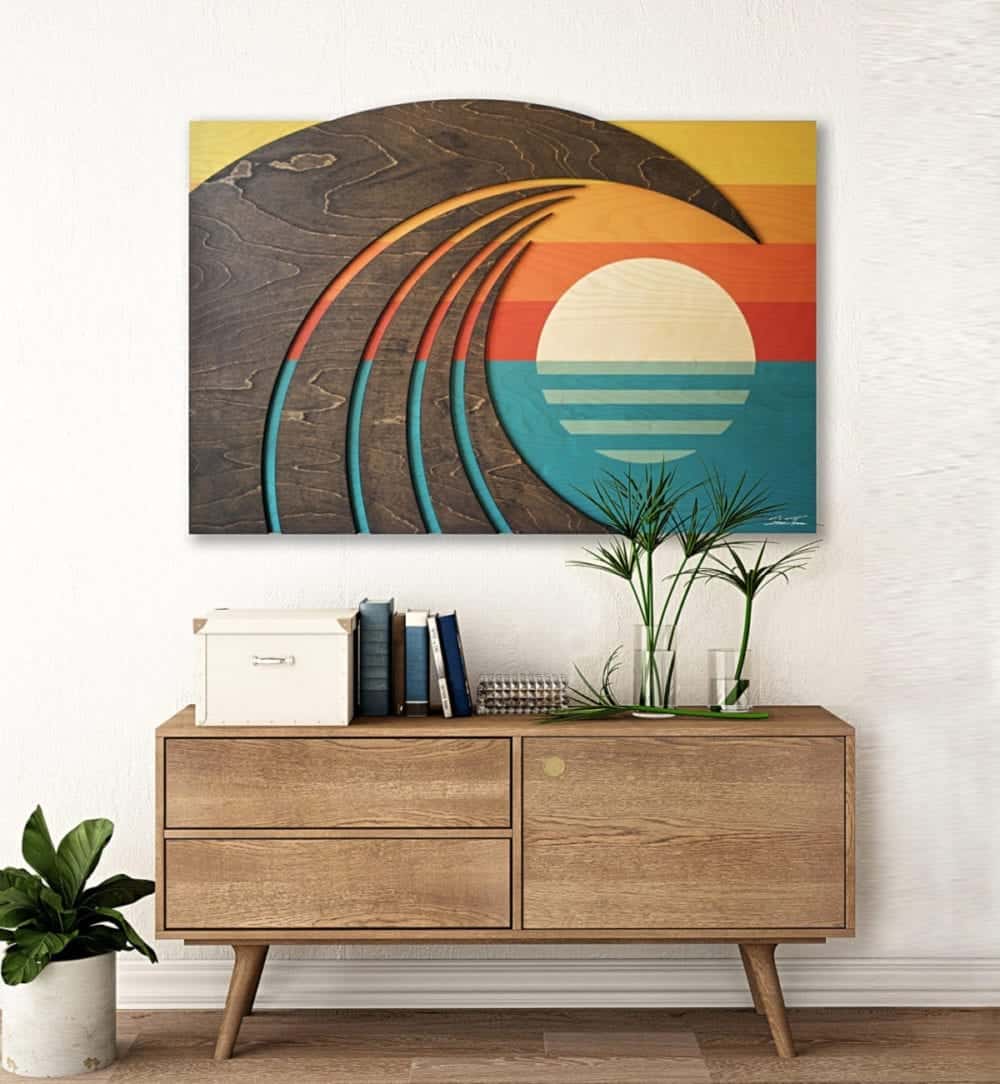 Have you ever surfed in Hawaii? If you have, you've experienced Hokua.
Hokua means "Crest of the wave" or "Tip of the high waves" in Hawaiian, and is the ultimate Mecca for surfers. Massive swells like the one sculpted here seem to defy the parameters and boundaries that we live within on land. The way the big wave extends beyond the frame of this Hawaiian art inspired sculpture, reminds us that the ocean is mighty, whether we respect her as family or try to conquer her.
WOODEN SURF ART | THE SEARCH
What materials are used?
– 3/4″ White Birch Plywood (back mount)
– 1/2″ White Birch Plywood (carved surfboard)
– Wire hanging hardware attached to piece
The Finer Details
– Transparent color dye used
– Different shades of blue hues for the skyline
– Vibrant wood grain shows throughout the whole piece
– Carved surfboard with a mix of natural, light & medium walnut stain
– Signed & dated
FINISHing touches
– Satin Finish Applied
– Gloss (additional cost)
To Frame Or not to Frame?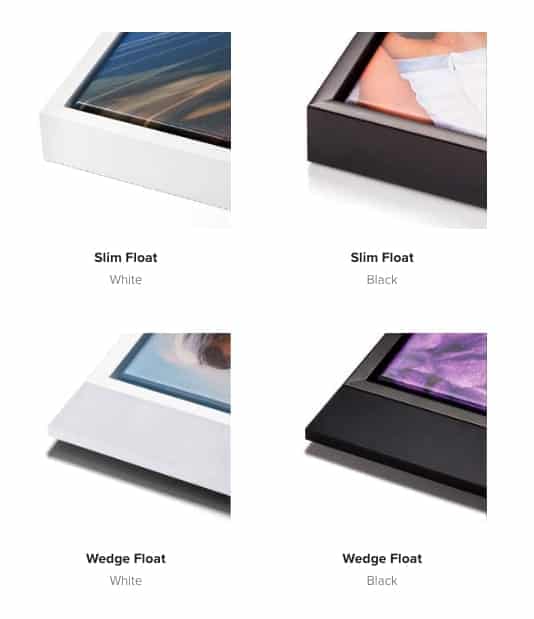 ``The Search (Longboard)``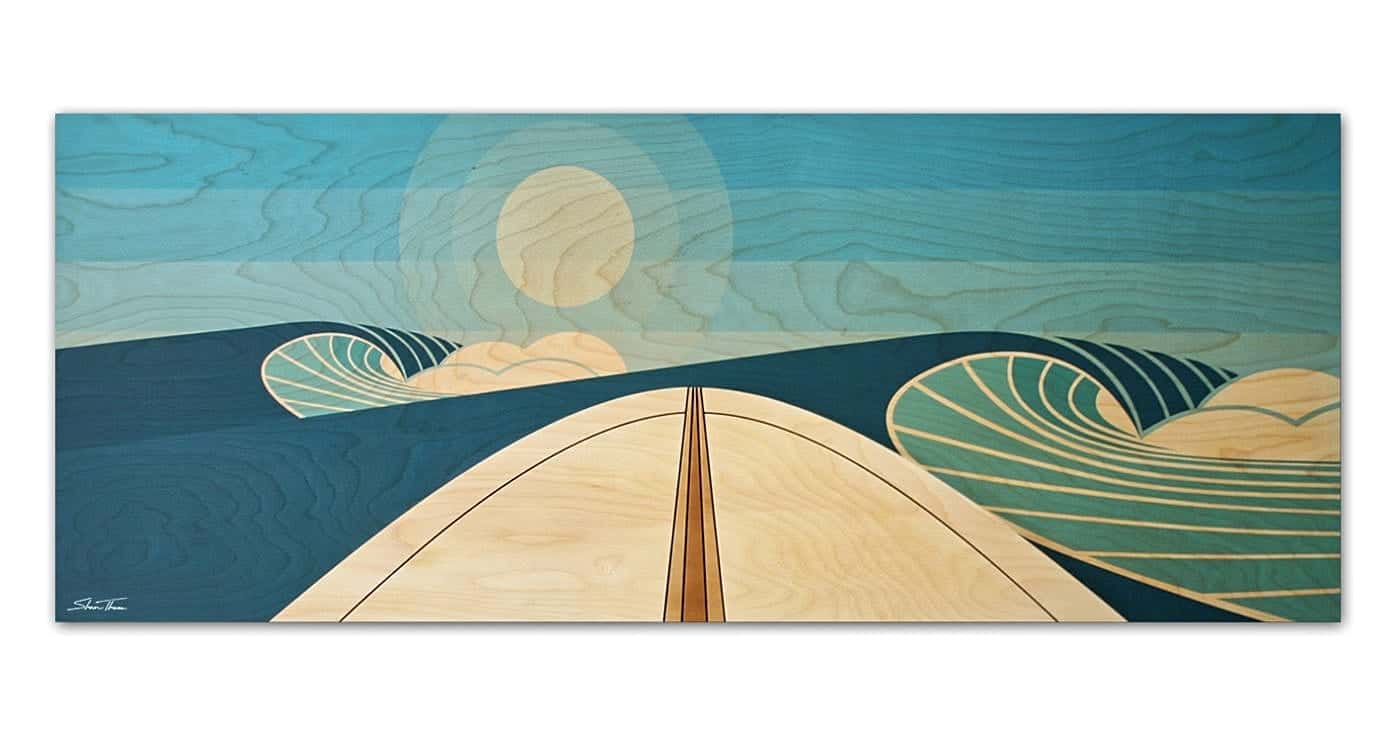 58″ x 22″ | $1,995
70″ x 26″ | $2,495


90″ x 34″ | $3,495
Call (949) 274-9023
Custom Size Inquiry
Framing Information Coming soon.
Wood Surf Art Gallery
- By Artist Shaun Thomas -
Our Unique Artwork Collection
- Select a category below -
VISIT THE SHOWROOM

DIRECTIONS