TRADITIONAL CHARM MEETS MODERN APPEAL
Sharp cuts come together to create a sturdy and supportive base for a clean and stylish mid century modern daybed. When a piece of furniture is done right, it has no need to be overstated and loud. The classic modern daybed doesn't have to try to get your attention, because it's already won over your heart. Make way for your new hangout spot or necessary napping nook with this timeless and unique staple furniture piece.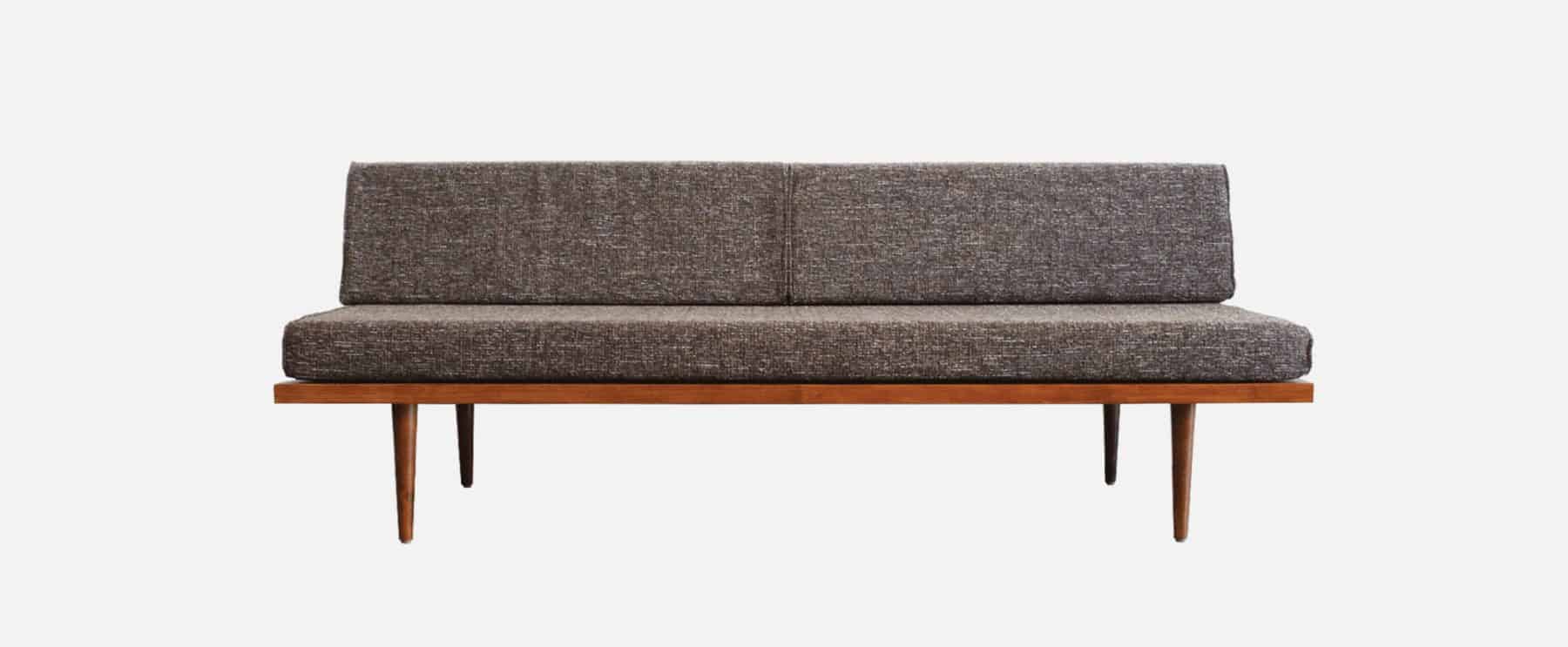 Slim & Minimalist Designed Mid Century Modern Daybed

Compact, yet ready to standout. Absolutely complimentary, yet sharp and bold. The slim and minimalist design make this mid century style daybed a perfect fit for any room.

The Classic modern minimalist daybed can stand alone as a feature piece or compliment more involved and stimulating furnishings and décor. By committing to a mid-century modern look, you get a perfect marriage of comfort and cutting-edge. With the ability to customize multiple furniture options on this mcm daybed, you can meet the needs of any living space in your home.
Mid Century Modern Daybed FOR SALE
Dimensions: 74" L x 30" D x 28" H
Seating area depth: 21"
Cushion height: 17″ (floor to top of cushion)
Custom sizes may be produced upon request
$1,695
Call (949) 274-9023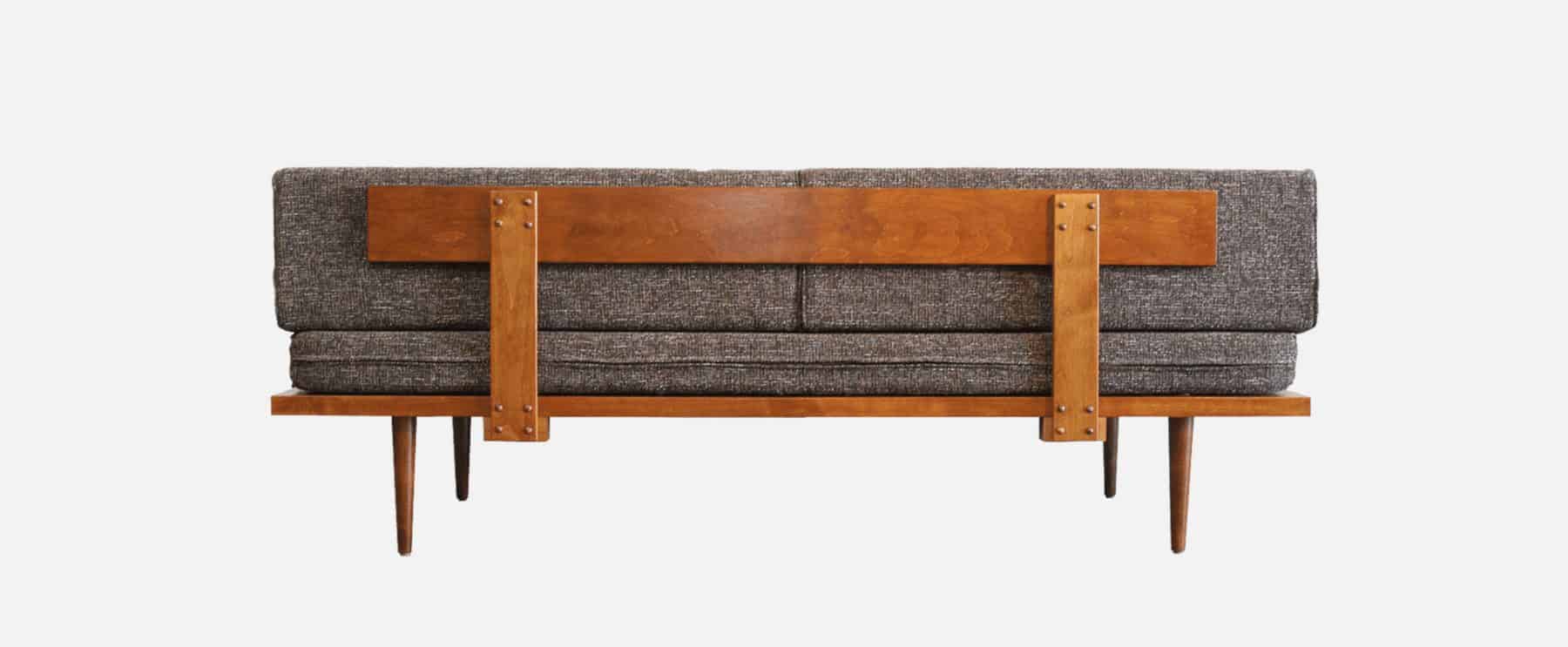 New Stain, Moisture & Odor Resistant line of fabric that looks amazing on the Classic mid century modern daybed sofa. This material is 100% Polyester with a synthetic latex blend backing. Perfectly chic and modern for an office setting or home with pets and kids without compromises on style and quality. This repellent fabric can easily be cleaned with no permanent staining.
– Select Fabric to zoom –
The Lifestyle Heavy-Duty fabrics are 100% Vinyl with a 100% polyester backing and have a Linen Weave look to them and are extremely durable choices for people with small children, dogs and/or cats since the fabric is virtually puncture proof and can also be easily cleaned with no permanent staining. They are a great choice for this classic mid century modern daybed sofa.
– Select Fabric to zoom –
Download Spec Sheet
– Select Fabric to zoom –
NO ExTRA CHARGE for thIS FABRIC ON THE classic mid century daybed sofa
Download Spec Sheet

Pairing Options
Another way to augment this elegant mid century modern daybed is to mix and match with other furniture pieces, similar to this mcm daybed line, to create a sharp and whimsical living space.
MAKE the most of your living spaces with Mid Century Modern Daybeds that REPRESENT your modern-vintage lifestyle
This classic mid century daybed sofa and every piece our factory here in Huntington Beach, California produces is built to last a lifetime, made from the highest quality materials available. Our standard warranty is 5 years. If your product fails you physically in any way, please give us a call and we will repair it. This warranty does not include everyday wear and tear or customer created stains, scratches, or dents.
In the event that your furniture does suffer scratches, stains, breaks or dents over time, give us a call and we will gladly give you a quote on repairing it (we can currently only offer this as a local service).
WE ACCEPT RETURNS!
In the event that your new mid century daybed does not work out in your space, we do accept returns with a 10% restocking fee.
Long distance shipping is the responsibility of the customer.  All pieces are fully inspected upon return to our warehouse and any damage the product incurs will result in additional repair fees TBD.