Have you ever surfed in Hawaii? If you have, you've experienced Hokua.
Hokua means "Crest of the wave" in Hawaiian, and is the ultimate Mecca for surfers. Massive swells like the one sculpted here seem to defy the parameters and boundaries that we live within on land. The way the big wave extends beyond the frame of this Hawaiian art sculpture reminds us that the ocean is mighty.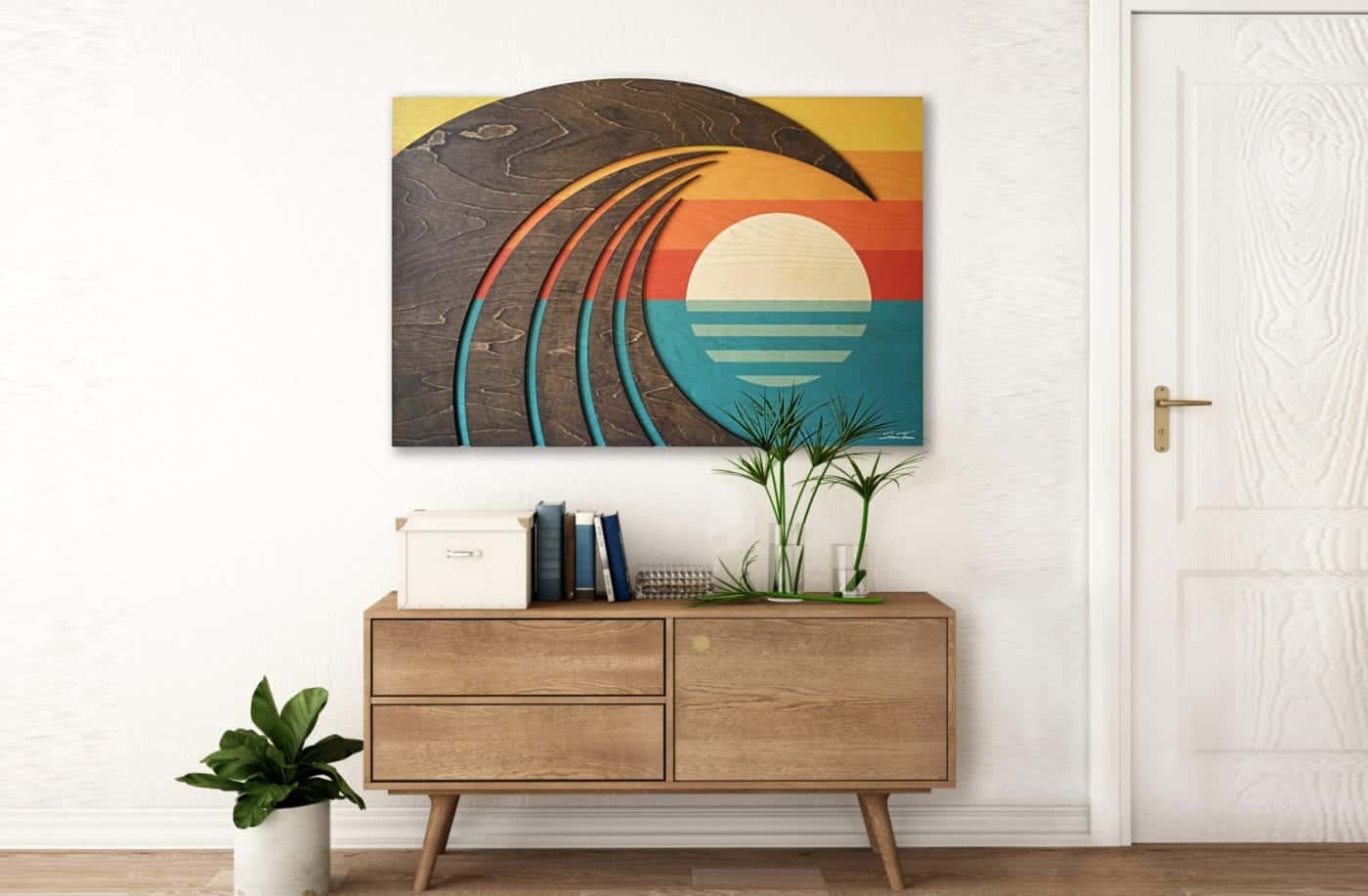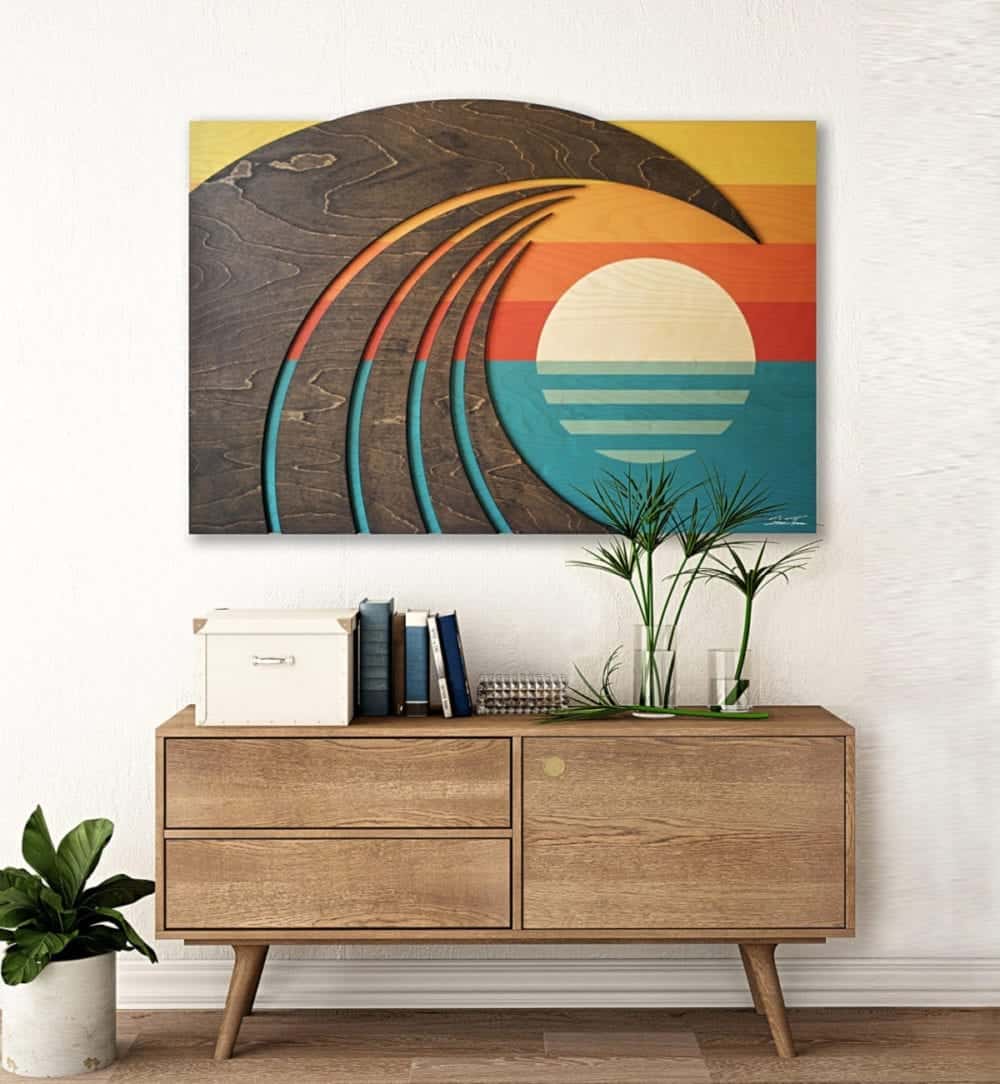 Have you ever visited Hawaii? If you have – you've experienced Oluolu, or, bliss.
Hawaii's white sand beaches and turquoise waters are the perfect getaway. In equal measures relaxing and rambunctious, the infinite coast of Hawaii is constantly dotted with people experiencing their versions of Oluolu. The Hawaiian natives and transplants aren't exempt from the bliss of the islands either – in fact, they're the ones who know it best. Hawaii boasts a diverse population of land lovers and – much like the depiction in this Hawaiian art sculpture – those who can't get enough of sea and sky.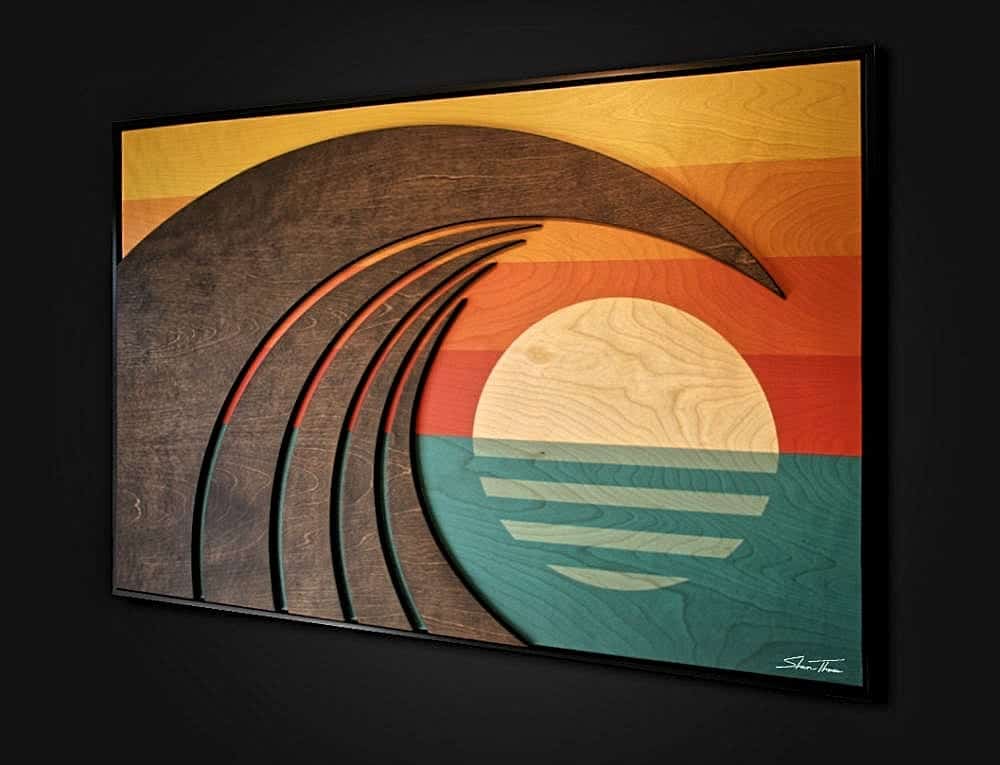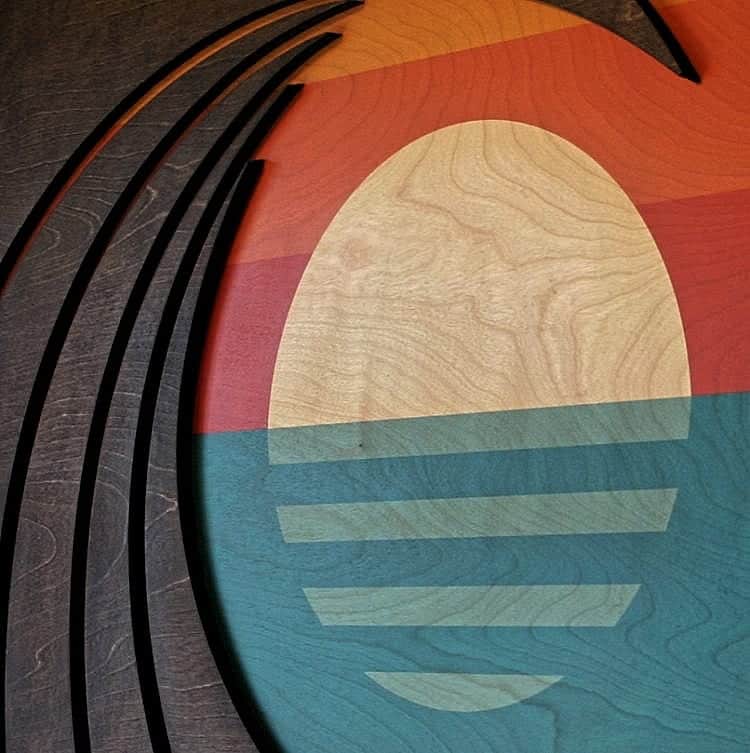 Have you ever watched the sun set in Hawaii? If you have – you've experienced Ka'anoi Lewa, the rainbow sky.
Hawaiian sunsets are known for being vibrant and drenched in color and depth. Blame it on the emissions from old volcanos, the equatorial proximity, or the heat but the Hawaiian sky is a tropical dance of hues and luminescence. When those colors play and perform over crystal-clear water, casting reflections of absolute grandeur. That's part of what inspires pieces like these – whether in Hawaii or any other coastal paradise – the colors of the sky made immeasurable by their kinship with the waves below.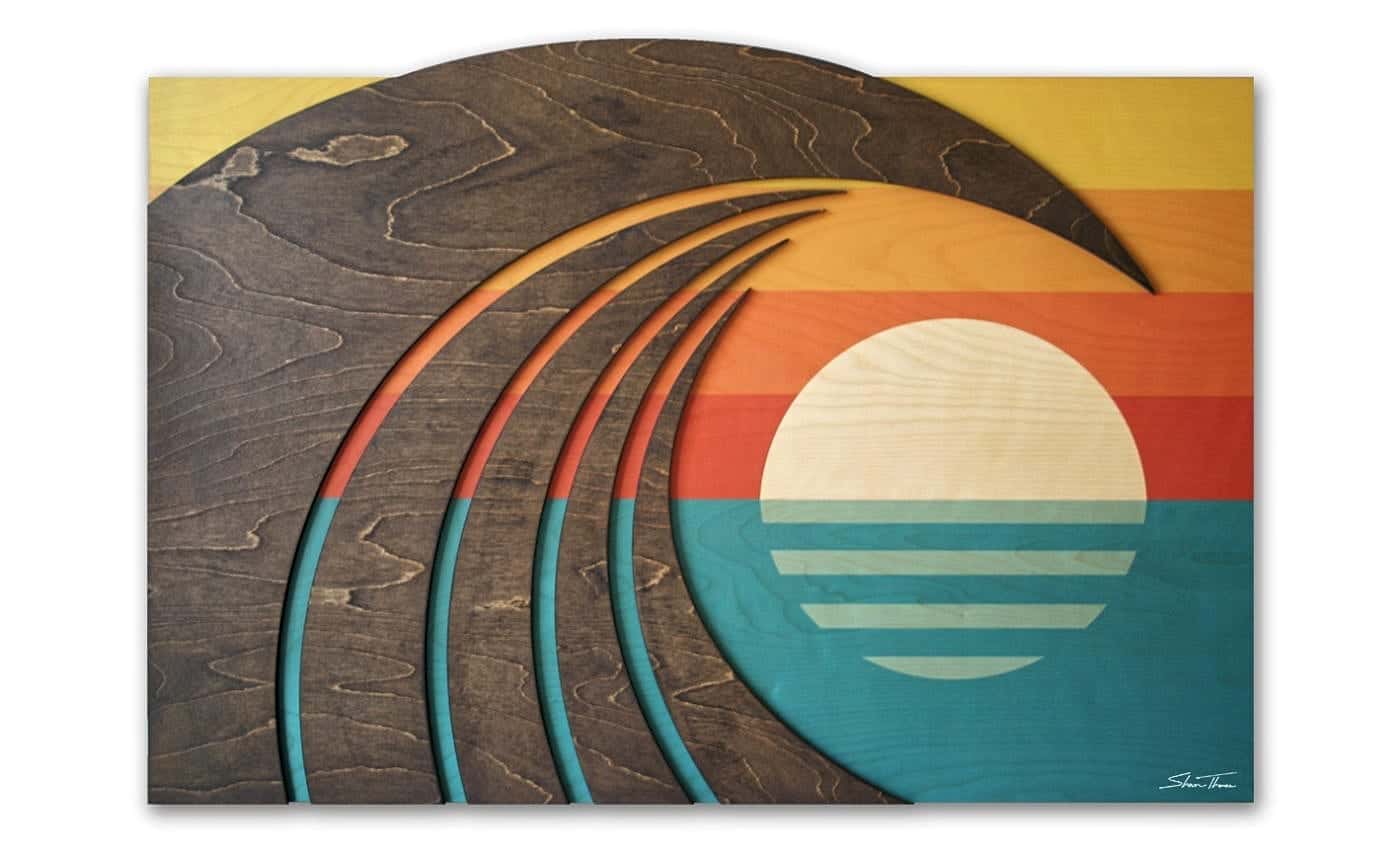 HOKUA | Hawaiian Art Sculpture
What materials are used?
– 3/4″ White Birch Plywood (back mount)
– 1/2″ White Birch Plywood (carved wave)
– Wire hanging hardware attached to piece
The Finer Details
– Transparent color dye used
– Vibrant wood grain shows throughout the whole piece
– Dark walnut stained pieces
– Signed & dated
FINISHing touches
– Satin Finish Applied
– Gloss (additional cost)
To Frame Or not to Frame?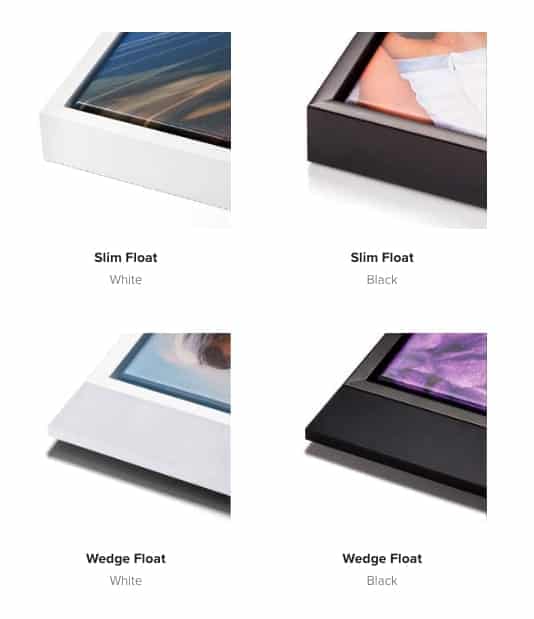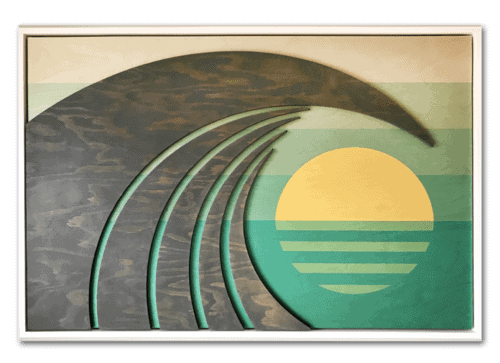 The wave carvings are adjusted so the whole piece can fit inside a frame.
30″ x 20″ Frame | +$175
45″ x 30″ Frame | +$275


60″ x 45″ Frame | +$375
Hawaiian Art Sculpture Gallery
- By Wood Artist Shaun Thomas -
Our Unique Artwork Collection
- Select a category below -
VISIT THE SHOWROOM
- Hawaiian Art Sculpture Gallery -

DIRECTIONS