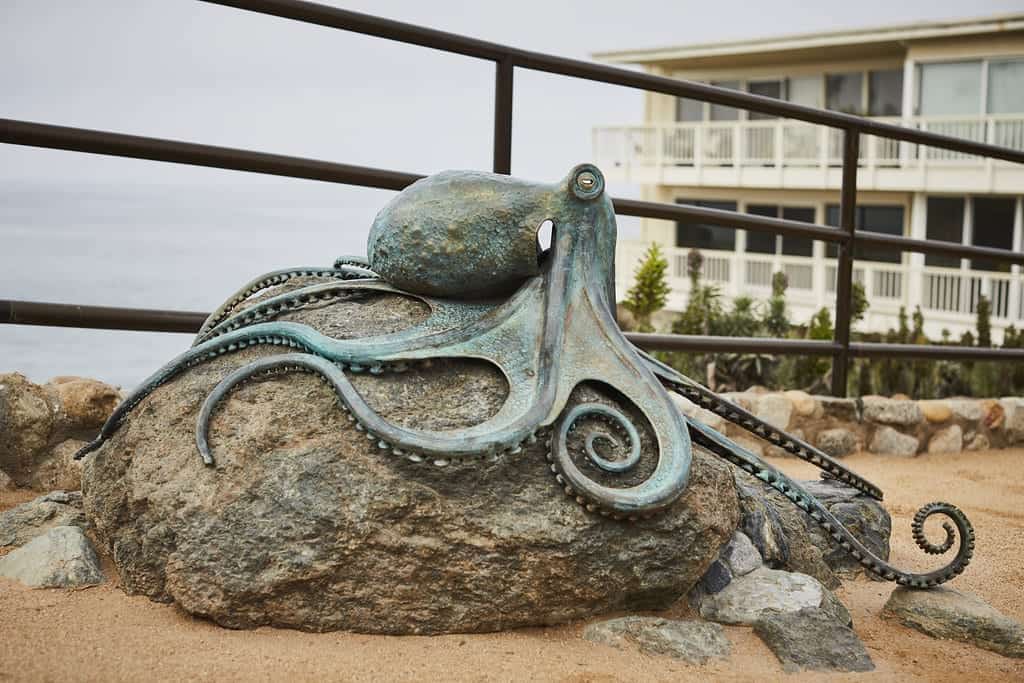 The "Thomas Guide" of the Top Things to Do and See in Laguna Beach
There may be no greater mecca for coastal art than Laguna Beach. From being one of the best places to shop local to its easily Instagrammable beaches, there is no place we'd rather call home than Laguna Beach, California. (Laguna Beach Awards). However, with so much to see and experience, visitors can run into decision overload and leave Laguna Beach with a feeling of FOMO. 
Our heart lies in Laguna Beach. If you want an unforgettable West Coast experience, follow along our "Thomas Guide" to Laguna Beach's finest art galleries, captivating sculptures and can't miss events to experience Laguna Beach like a seasoned local.
Public Artwork in Laguna Beach

Throughout the parks and walkways in Laguna, travelers and natives alike can appreciate impressive compilations of various natural and manufactured materials that have been crafted together to form remarkable contemporary  and coastal art forms. Some of the top Laguna Beach public artwork pieces and locations include:
"Breaching Whale" By Jon Seeman – Heisler Park
"Sight and Sound" By Raymond Persinger – Browns' Park
"Voyager" By Linda Brunker – Treasure Island Park on South Coast Highway
"Strand of Life" with "Tide Pool Kraken" By Casey Parlette – North end of Heisler Park overlooking Divers Cove
First Thursday's Art Walk
As Laguna Beach has been a haven for artists for over a century, art is deeply embedded in the culture of our small coastal town. So much so that every first Thursday of every month has seamlessly turned into a town-wide event featuring 30+ member galleries offering art of pristine quality and from numerous styles and modalities. Grab a gelato and walk the stunning Laguna coastline from gallery to gallery or fill up on the free cheese and wine spreads given out at each gallery. You can't go wrong. Don't forget to stop by Thomas Studios on First Thursday, we're open!
LagunA Beach Art Festivals & Events
Laguna Beach is home to 4 globally renowned Art Festivals throughout the year. Any of these festivals will make for an unforgettable experience with dozens of masterful artworks from local and international artists. Plan your trip to the West Coast around one of these 4 amazing art events:
Coastal Artwork
Laguna Beach has more than 30 parks, coves and beaches for locals and visitors to enjoy a unique coastal experience. Laguna Beach's 8 miles of coastline is home to more dolphins than Florida, the Caribbean and Hawaii combined. This active ocean life acts as a significant inspiration for the area's engaging art scene. 
You can't miss on any of these coastal art galleries to enhance your unforgettable Laguna Beach coastal getaway:
Thomas Studios – 550 South Coast Hwy #5, Laguna Beach, CA 92651
Laguna Art Museum – 307 Cliff Drive, Laguna Beach, CA 92651
Contemporary PAINTINGS & SCULPTURES

Thomas Studios features some of Laguna Beach's finest contemporary sculptures – Sun & Moon Art Pieces as well as amazing vibrant and energetic contemporary paintings for sale and on display by Erik Skoldberg. In addition to our studio, no Laguna Beach visit is complete without a trip to LGOCA (Laguna Gallery of Contemporary Art) locate at – 611 South Coast Hwy, Laguna Beach, CA 92651 or Avran Fine Art – 540 South Coast Highway, Suite 104+106 Laguna Beach, CA 92651. 
Thomas Studios Art Gallery & Home Showroom

Whether you're a Laguna local or you're hoping to turn your home or office into a coastal inspired paradise, Thomas Studios' Laguna Beach Art Gallery offers a unique collection of coastal wildlife sculptures, contemporary sculptures, contemporary paintings, abstract wooden wave sculptures as well as custom designer furniture and mid-century modern furniture, but interior design and art consulting services as well. From residential to commercial and hospitality to healthcare, Thomas Studios offers an elite and authentic artistic vision to transform your spaces.